School Badge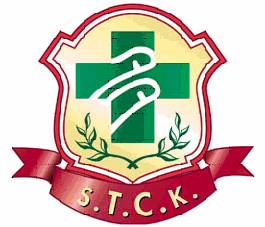 School badge interpretation
The Apostle St. Thomas doubted the fact that the Lord had been resurrected, and the Lord Jesus appeared to Thomas again, and asked Thomas to put his finger into his shoulders, and be not faithless.
The word "多" in the middle of our school badge symbolizes the finger of St. Thomas, and also represents the name of our apostle "St. Thomas".
Let us read together the good news that Jesus appeared to Thomas in John 20:24-29
After the resurrection, Jesus appeared to the disciples, and even showed them his hands and side.
Now Thomas, one of the twelve, who is called Didymus, was not with them when Jesus came.
The other disciples therefore said to him: We have seen the Lord. But he said to them: Except I shall see in his hands the print of the nails, and put my finger into the place of the nails, and put my hand into his side, I will not believe.
And after eight days again his disciples were within, and Thomas with them. Jesus cometh, the doors being shut, and stood in the midst, and said: Peace be to you.
Then he saith to Thomas: Put in thy finger hither, and see my hands; and bring hither thy hand, and put it into my side; and be not faithless, but believing.
Thomas answered, and said to him: My Lord, and my God.
Jesus saith to him: Because thou hast seen me, Thomas, thou hast believed: blessed are they that have not seen, and have believed.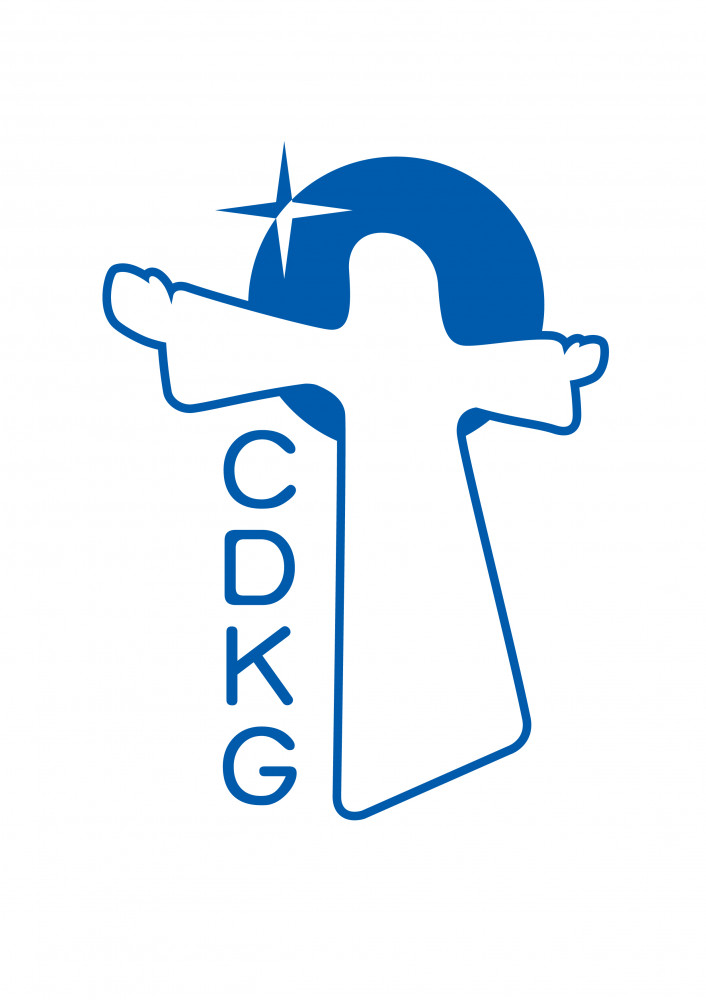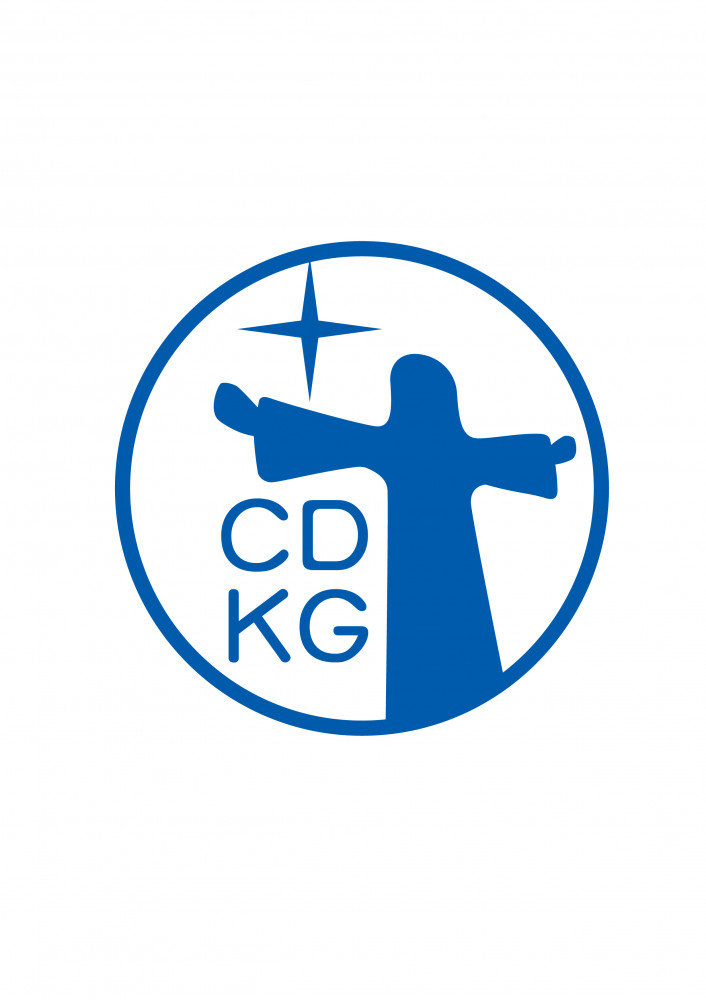 Interpretation of the school badge of the Catholic Diocese of Hong Kong Kindergarten
We will begin to unify the school badges of 17 kindergartens in September 2016, which can better show our sense of community. The "Cross" of the school badge is the gesture of Jesus with open hands, symbolizing welcoming children to the Lord and giving them encouragement and care. In addition, the "starlight" in the upper left corner means that God's light is shining on us, allowing us to have wisdom, courage, and love to meet the challenges of life, and to sow love everywhere. As for "CDKG", it means "Hong Kong Catholic Diocesan Kindergarten".